Home
> Products > Plastic Cards > Gold Plastic

Golden effect on the plastic card makes its elegance more distinguishable. You would find your business card with more grace looking and strong impression.
Brilliant finish with die-cut rounded corners
It is tear-resistant, waterproof and has a thickness of 0.12mm
200gsm
Photographic quality, high solution graphics
Same size as a standard credit card
Material made in Korea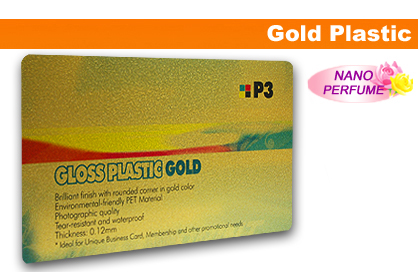 * If you make an order with the quantity over 1,000 pieces, we will pack them 1,000 pieces for each package.For example, 2,000 pieces would be packed in 2 packages. 3,000 or 5,000 pieces are also packed in this way.
* There is an additional charge for you to receive over 1,000 copies in one package. For more information of additional charge, please e-mail us.
Free Delivery
Turnaround Time : 5 business days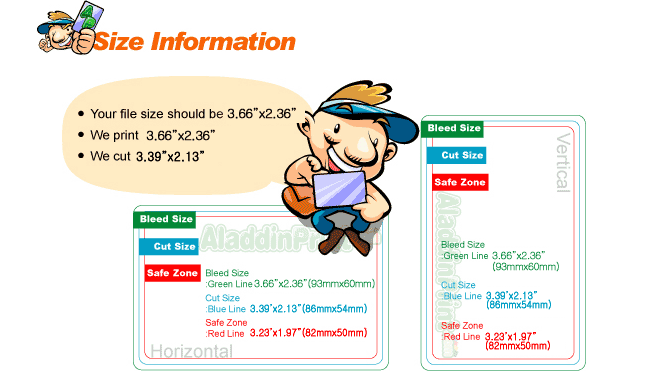 Your artwork should be created at 300 ppi (pixels per inch) or 300 dpi (dots per inch).
If your artwork is at a lower resolution than this, the print quality may be affected.
All fonts should be converted to outlines and all images should be embedded.
We use the industry standard CMYK 4-color process printing, and do not print PMS or Spot color ink.
All artwork or designs and images must be provided in CMYK color mode.
Adobe Illustrator (*.ai, *.eps)
Adobe Photoshop (*.tif, *.jpg, *.jpeg, *.psd, *.bmp)
Adobe Acrobat (*.pdf)
Corel DRAW (*.cdr)
Quark Xpress (*.qxd) - Ver.3.3 & Mac Only