Home
> Finishing > Book Binding

Book Binding
Saddle stitching is one of the simplest book binding techniques. It is also the most widely used. Folded signatures are placed over a "saddle" and then stapled along the spine. This style of binding is excellent for booklets, brochures, newsletters, pamphlets, direct mailers and catalogs.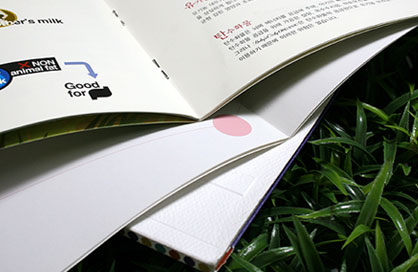 * Available Products :
Brochure
Leaflet
Catalogue
Book
Ticket
* If you need price for special foil stamp area size, please contact us.